If you're serious about running a blog or developing an online business, you should be aware that any time your site is unavailable, you risk losing visitors who might become readers, clients, or followers. And anything that can go wrong when you're working on your website has the potential to damage it. That's just one of the reasons you should consider creating an under-construction page, but there are more.
Whether this is your first time creating a site or simply launching a new page, an under-construction page could benefit you.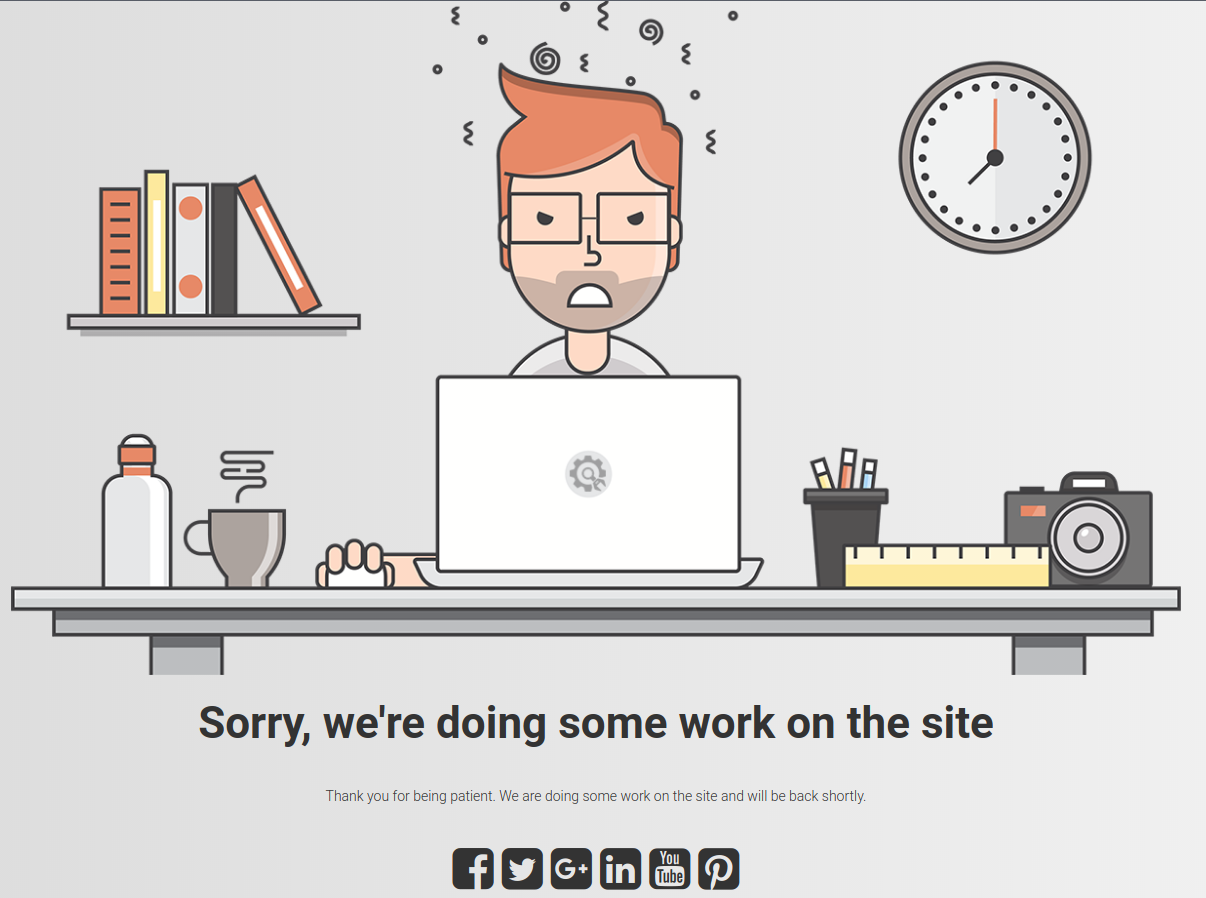 Why create an under-construction page?
Advertising future developments or products: You can use a "Website under construction" notification to inform potential customers that your site is still being developed. You can provide a project overview, forecasts, ties to the local community, a recommendation to sign up for project launch notifications, and contact details.
Work on engagement and build trust: Sometimes, an issue might happen on your site that requires fixing. When that happens, you don't want to leave your visitors to dry. Create an under-construction page to show your loyal visitors you didn't forget about them. This is your opportunity to apologize. Users respond negatively when they click a link, and the page is unavailable. If this happens, visitors will abandon the website and never return, which is why you need an under-construction page.
To solve this issue, let us present you with a straightforward plugin for all those times when you need to temporarily hide the site behind an under-construction page, whether you need to adjust your site's design or simply polish a layout.
UnderConstructionPage
UnderContructionPage can help you create stunning pages by focusing on ease of use and necessary features. The plugin's feature set is limited to what you need and nothing else, saving you time from having to learn how to use more difficult features. This makes it a great choice for beginners. Even newbies can create a beautiful landing page without writing a single line of code.
Its drag & drop editor unquestionably enhances user experiences while making the process as simple as possible. Users of UnderConstructionPage can test out features in real time, so any changes you make are visible right away. So, let's see what you can do with it.
How It Works
You can toggle the plugin's on/off status on your WordPress dashboard. The "building" mode can be enabled for all users, but it doesn't have to. There's an option to exclude any user you don't want to have access to building mode. When it comes to the under-construction page itself, you can simply turn it on or set a specific time frame when it's automatically going to become inactive.
You can also enter your specific Google Analytics Tracking ID in this box to keep tabs on on-site visits. The plugin comes with a whole slew of pre-made designs you can choose from and customize to your heart's desire.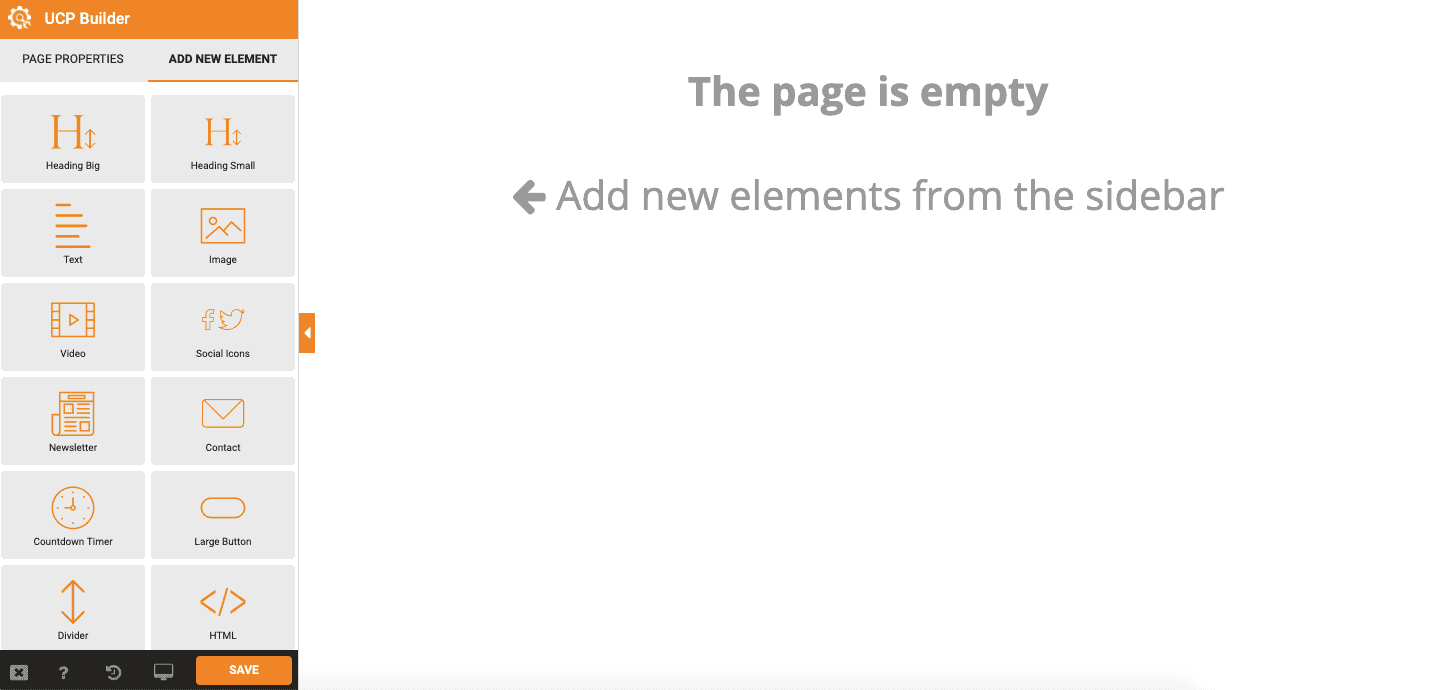 You can enter the title, description, headline, and any other text you wish to appear on your maintenance page under the Content tab.
You might choose to add all of your social media accounts, which will be connected with lovely icons. Facebook, Twitter, Google+, LinkedIn, YouTube, Pinterest, Skype, and other social networks are accessible. If necessary, a few icons will allow you to display your phone number and email address.
You can whitelist user roles on the Access page so they always see the "regular" site and are not affected by the under-construction state (the default one is administrator). The FAQ is included in the Support tab, along with a link to the official support forum, where you can start a new discussion if you need assistance.
Customization Options
Beautiful Ready-Made Templates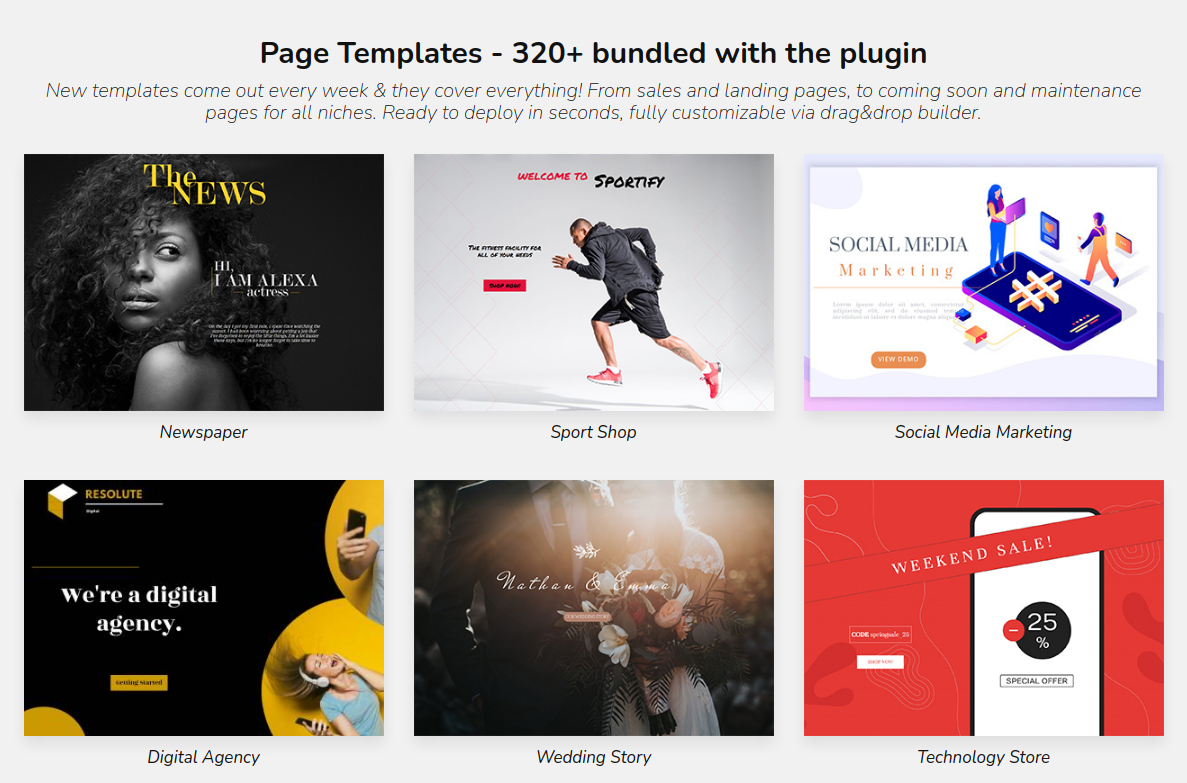 Over 300 templates are available in the UnderConstructionPage plugin, and these can make your job a whole lot easier. Even though creating your landing page, coming soon page, or maintenance page might be entertaining, there are instances when you simply don't have the time.
In such a case, numerous templates cover everything from sales and landing pages to maintenance and coming soon pages, so you don't need to worry. Additionally, they are completely customizable and cover all topics and niches. So, take a look at some stellar examples of what you can pick from.
A Library of Premium Images
Now that you understand how simple it is to choose a template and drag and drop desired elements let's move on. But what if you like a different background image or just want the whole thing to look a bit different than the default? You'll be relieved to learn that there is no need to search through the free picture libraries on the internet.
This plugin gives you access to 3.2 million images that any PRO user can access and use without paying a penny. The photos can be downloaded, resized, recolored, and altered without leaving the main editor.
Final Thoughts
This is one of the best plugins of its kind. With its help, you can easily create s stunning page within minutes. UnderConstruction plugin is always our first choice to build a page, and we hope it'll become yours too.