Running social media is more than just posting content on certain platforms. On the contrary, it necessitates a much broader set of responsibilities, such as tracking various types of insights, communicating with visitors, planning future content, creating effective campaigns to differentiate yourself from your competitors, and many other things that a social media manager must monitor and implement daily.
Fortunately, they don't have to undertake these massive tasks alone because there are plenty of fantastic tools available to help them out and save them time. In this article, we will discuss some of the best on the market.
1. Radaar
Radaar is a powerful tool that will help you optimize your social media management and improve your efficiency as a social media manager. It supports managing multiple profiles, scheduling and publishing posts on several pages, and accessing their analytics data from one place.
It allows you to plan your future content, schedule your posts in advance, boost your engagement, and collaborate with your team about improving your strategy.
From the dashboard, you can plan and post your content on numerous social media sites using the Scheduler feature. You may write your posts, have your supervisor or team approve them, and choose when you want them to be published, and the software will do the rest.
Social Media Inbox enables you to perform a faster response rate enabling you to gather all the conversations with the clients in one place and manage every incoming message to take better care of engagement and promptly react. Unify every social media inbox in one place and control them as a single piece, reply, hide, or delete any incoming message. Increase your efficiency by taking faster replies, translating any message to any language in a single click, and managing giveaways with the appropriate tools for picking random winners.
Long links are unappealing, and URL Shortener makes them more engaging. To enhance your click rate, create links, manage them, and measure data.
Other notable features: Analytics, Password Manager, Landing Pages, Stock Library, Photo Editor, and many more that we will leave up to you to discover. Radaar supports integration with all major platforms including Facebook, Instagram, Twitter, LinkedIn, etc.
2. Wp Social
Wp Social is an organizational tool made for bloggers, influencers, and social media managers that enables anyone to add social logins, counters, and various buttons to their website. This one is easy to install and implement, it is GDPR compliant which means your client's data will be protected.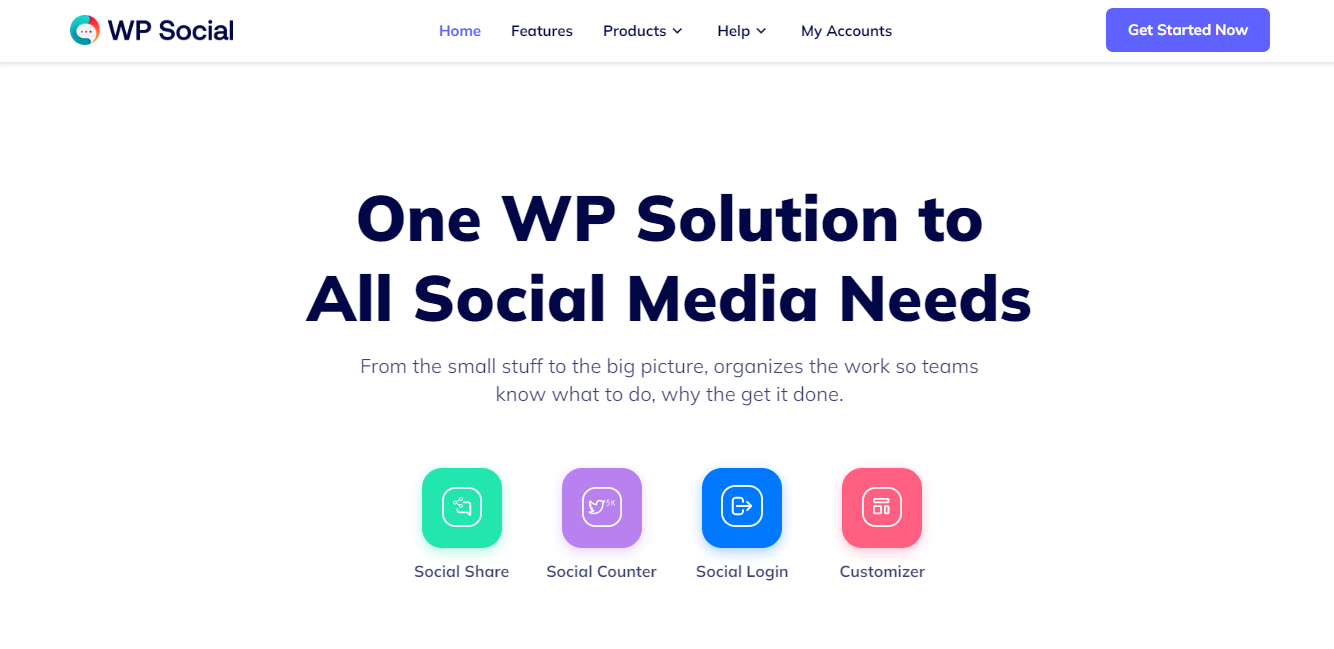 The Social Share feature allows you to use only the drag-and-drop method and share the content on more than 15 social media platforms with over 50 pre-made layouts.
Social Counter is a highly customizable feature that comes with 11 effects and 18 icon styles, dozens of different shapes, colors, and styles which can be combined to create a stunning-looking social counter in a few clicks!
Your WordPress site can be decorated with the awesome login form you can create with the Social Login feature! It allows you to create, and manage logins, show and hide social login buttons, and more. Customizing login forms can be done with the Login Customizer tool which lets you choose and edit more than 10 pre-built templates, and customize buttons, colors, counters, styles, and more to match your site design.
It supports great integration with third-party apps and platforms such as Facebook, Google, LinkedIn, Twitter, and WordPress.
3. Other Perspectives
Analytics and tracking numbers of how your social media profiles are doing is something every manager regularly checks. Thus, we present you Other Perspectives – a tool for more effective measuring your profiles' analytics followed by comprehensive reports.
This one will help you to create the best possible social media strategy that will boost your numbers and engagement rates. Create and share reports with your team, compare campaign results across various channels, publish your posts through the content calendar, make in-depth keyword research, communicate with your clients, and implement built-in templates… Using these and other features you can find on their website will help you to increase the reach and beat your social media competition!
Other Perspectives is integrated with Canva, Slack, Mailchimp, and more.
4. Google Analytics
Google Analytics is a powerhouse when it comes to tracking and reporting social media insights and engagement numbers! This one is loaded with tools that will help you analyze the data of your business, and give you directions on how you should act in future campaigns!
It is easy to use, made for small to mid-sized businesses, and easily integrated into any website for detailed reports about your traffic, engagement, impressions, and other insights.
5. Facebook Insights
Facebook page administrators are fully equipped with a great tool that is Insights! It offers a thorough analysis of every part of your social profile – reach, engagement, clicks, shares, content performance, geographical, and individual statistics.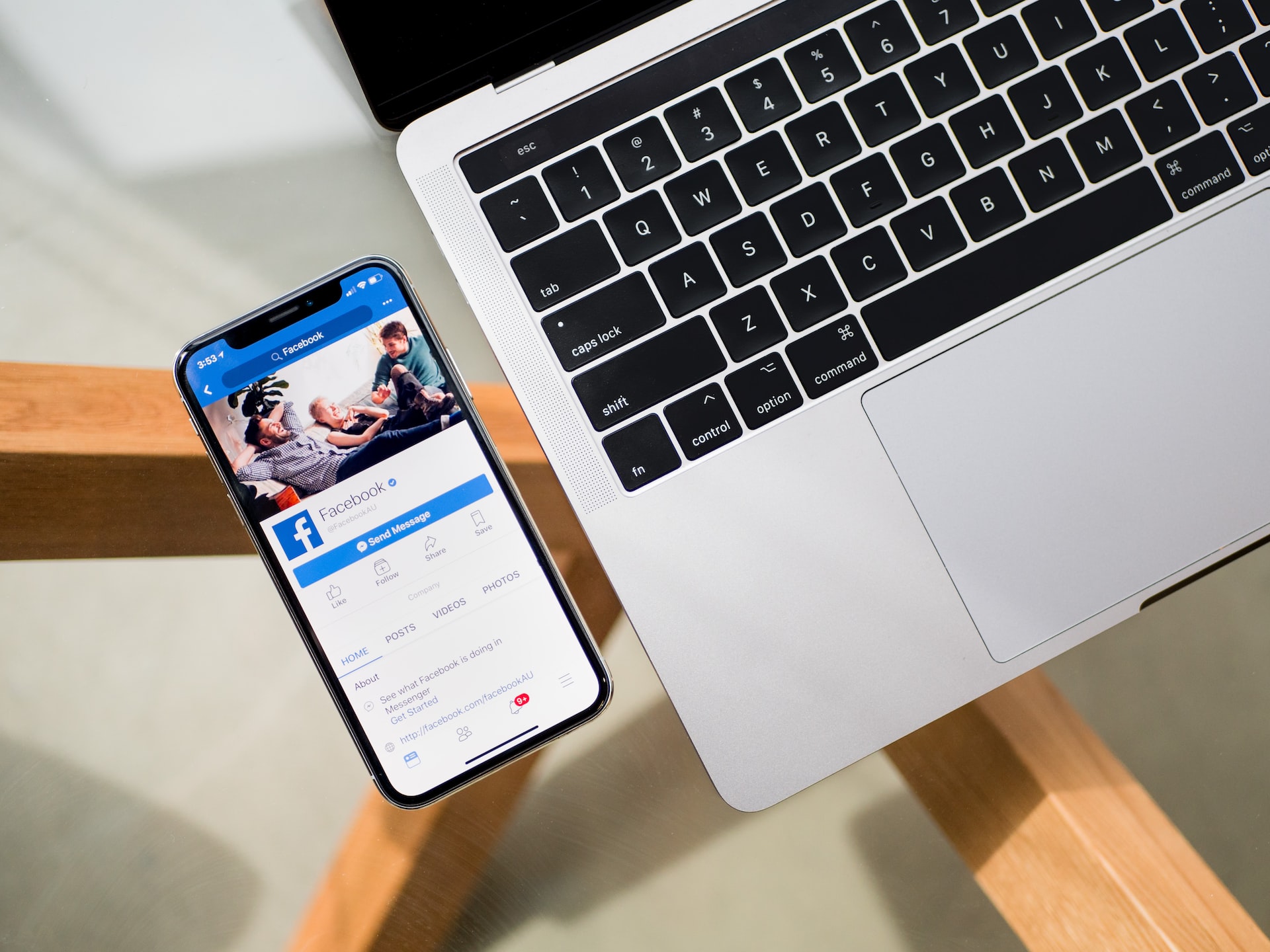 Its minimalistic dashboard makes everything easier, and more accessible. It will give you weekly reports about your activity, goals, and results, detailed content analysis, audience report, benchmarking, and inbox where all the comments and messages from both Instagram and Facebook pages are visible, and future content can be scheduled with the Planner feature.
6. Hootsuite
Hootsuite will help you grow your reach and engagement on your social media. You may schedule and publish content to every social profile you use, keep an eye on the statistics of every post in real-time, and see which ones are the best, and the worst performers among the audience so you can plan your future posts accordingly.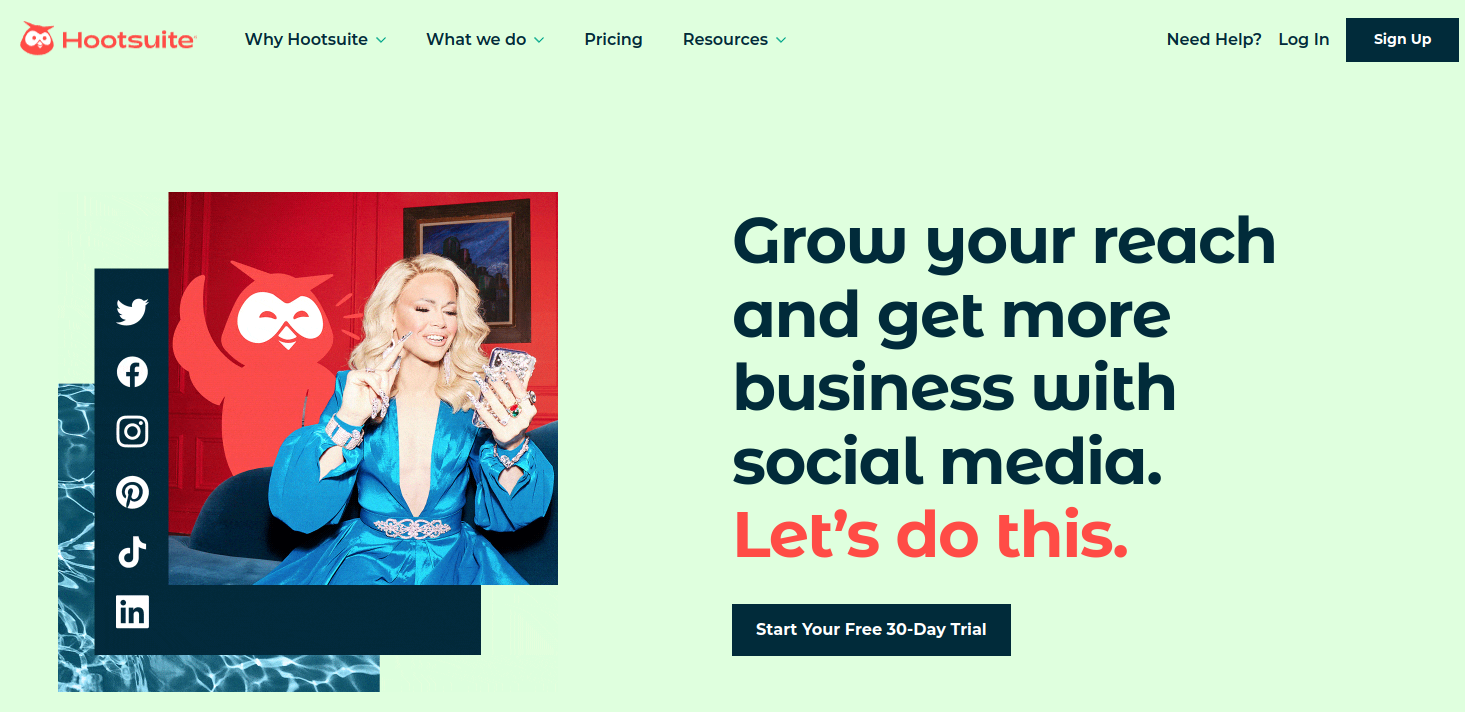 Its calendar enables you to view, plan, and schedule your content from one place, analytics tool will let you track current trends to stay informed about your profiles, clients, and your competitors.
Conclusion
Our list contains some of the very best tools for social media management, but once again we would like to highlight the first one – Radaar – as it represents the best mixture of great features and ease of use.