Winter is a magical time of year when everyone can experience a fairy tale. The long-awaited holidays are approaching. This is a traditional time for family photo shoots. To make the photo session unforgettable, you should study the ideas in advance. If you are looking for inspiration and the best ideas for photography, we recommend you go to the website of the developer Skylum. There you will find many useful guides and great ideas, such as the best way to take selfies and more.
The photoshoot with the Christmas entourage always looks very impressive, as it is the original decorations that create a playful and cheerful mood. Sometimes the winter weather does not want to play along with the planned photo shoot, and in the home environment it is difficult to choose a suitable beautiful place, so the best way is to organize a photo shoot in a studio or at home, where you can always find everything you need.
Ideas for Beautiful Looks
For many people, a Christmas photo shoot is an excuse to dress in a way that you don't dress in life. Mostly it concerns women, who happily and happily try on luxurious lush dresses with plumes. Photoshoots of any genre will fit into such a concept: family, individual, and children's. The main attributes of the Christmas photo set:
A photo area with exquisite decor, festive decor, and a large Christmas tree. Ideal if it will have a sofa, armchairs, and a fireplace.
Elegant looks: a dress can be rented in a salon or at a photo studio (many studios offer such a service), and an elegant suit will do for a man.
Evening hair and makeup. Hair can be arranged in a beautiful wave of curls or gathered in a complex, but not too fancy, hairstyle – it depends on the choice of dress.
High-quality and original photos can be taken in the photo studio, which is traditionally equipped with special decorations, thematic items, and professional lighting.
Ideas for a Shoot in a Home Atmosphere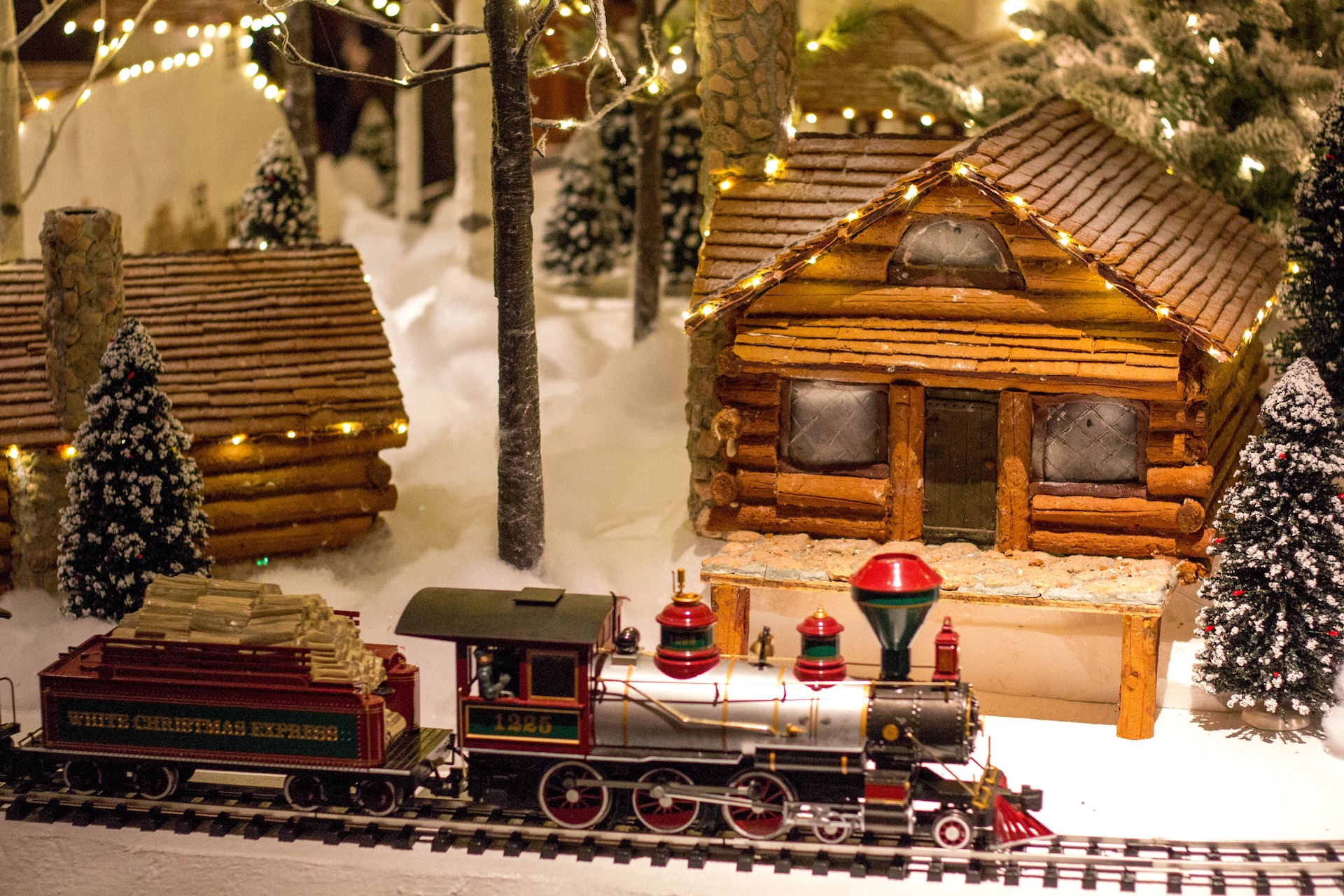 If for you Christmas is, first of all, a home holiday, full of coziness and warmth, then this vision can be displayed in photos. To convey the warm atmosphere of a family celebration is not difficult: you will need comfortable but beautiful homemade clothing, a good mood, and naturalness in posing.
The cozy style is ideal for family shoots, love stories, and children's (including newborns), also suitable for individuals if you want to try yourself as a model. Catch some ideas for Christmas home photo shoots for you:
Mom and daughter in pajamas sorting out presents in front of a Christmas tree and holiday lights.
A child wrapped in a plaid, playing with toys, looking at presents, trying sweets under the Christmas tree.
The whole family in sweaters or other cozy casual clothing in the same color scheme poses in holiday decor.
A couple sits by the window looking out at the snow or lies in bed in simple shirts, with holiday lights shining all around them.
It's very easy to create a festive mood in a photo: use a garland that's on. Also show the process of wrapping, unpacking, waiting for gifts, and making Christmas-baked goods.
Ideas for an individual shoot: pose on a bed with a themed checkered plaid, in an armchair near a Christmas tree, taking apart boxes of gifts, drinking tea, and cocoa with Christmas sweets, looking out the snowy window, wrapped in a large oversize sweater.
There are a lot of ideas for family photo shoots. Some of them the photographer will prompt you, and some you can come up with on your own. Pets and favorite toys should participate in the family photo shoot. Dogs with reindeer antlers look funny against the background of a decorated Christmas tree, and you can put a red hat of Santa Claus on the head of a pet cat and put it in a wicker basket.
Couples need to show their tender feelings beautifully in front of the camera so that later they can remember this main and romantic period of the relationship. To create original emotional photos, they often use the process of decorating a Christmas tree and cutting out paper snowflakes together. Successful photos are obtained among large soft toys or with beloved pets.
Saucy Ideas for a Christmas Photoshoot
Getting ready for a custom photo shoot to give a daring photo album to a loved one? Or want to experiment and go beyond the boundaries of a love story? Add a little spice to your photo shoot. It could be such ideas:
A photoshoot in beautiful lingerie against a festive backdrop.
Bold minimalistic look with a glass of champagne in a frank cocktail dress.
Sensual boudoir shoot in an elegant silk nightgown on a beautiful bed surrounded by garlands and festive decor.
A passionate love story with the most daring displays of affection.
Whatever ideas you use, don't forget that you can't get the perfect shot without post-processing. You don't have to use Photoshop, because it takes a lot of time to master all its tools. Try the modern photo editor Luminar Neo with a huge set of professional editing tools and a simple interface. In just a couple of clicks, you'll get the result as if you spent an hour in Photoshop.