Website data scraping may go much further than simply compiling copies of data with the help of web scraping, automation, and RPA technology. Information from one or more sources must be gathered systematically in a process known as website data collection. Scraping a website is still a broad concept, and how website data is collected might vary greatly depending on the situation and the tool you use.
While working, there are times when you become aware that you could require a lot of data in a hurry.
These might be situations where your client or supervisor requests a specific set of information from a particular website. They can ask you to gather more than a thousand pieces of data or information from that particular website. You can manually acquire data from any website by copying and pasting the necessary information from other websites. Nothing prevents you from doing this.
But whoever is given the job will find it tedious, monotonous, and error-prone. That's why using Browse AI is a better choice for anyone who wants to collect data.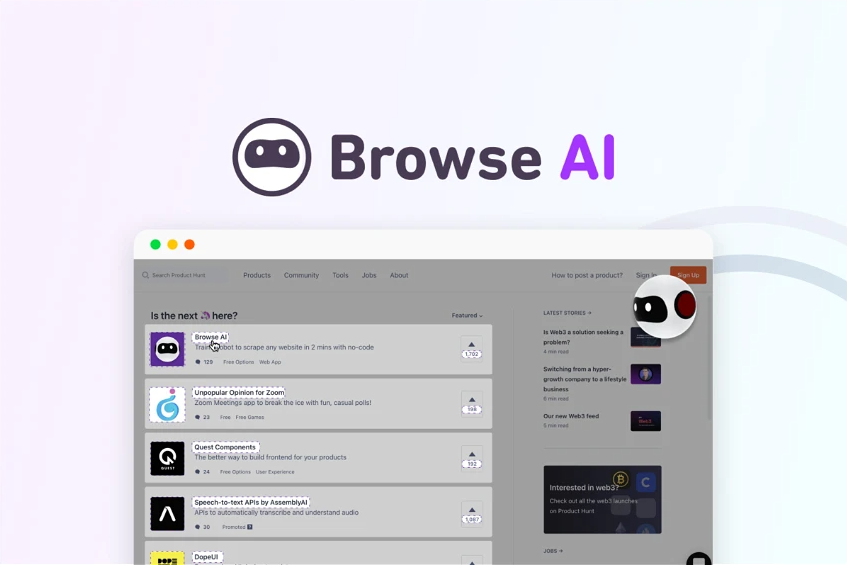 With Browse AI, you don't need to worry about knowing a single line of code. This tool is made so that anyone can use it, including beginners and experienced website owners. The no-code requirement makes it accessible for everyone who wants to make sure they can get any data they might need. The prebuilt robot will be doing all the work for you.
By simply recording your interactions with websites, Browse AI enables you to teach a robot to navigate them and gather large datasets. Discover relevant data on a webpage automatically, so you can quickly select and classify all the data you require. This website data scraping tool can produce a large number of selections for each element while it is operating in the background, allowing it to automatically adjust to website changes.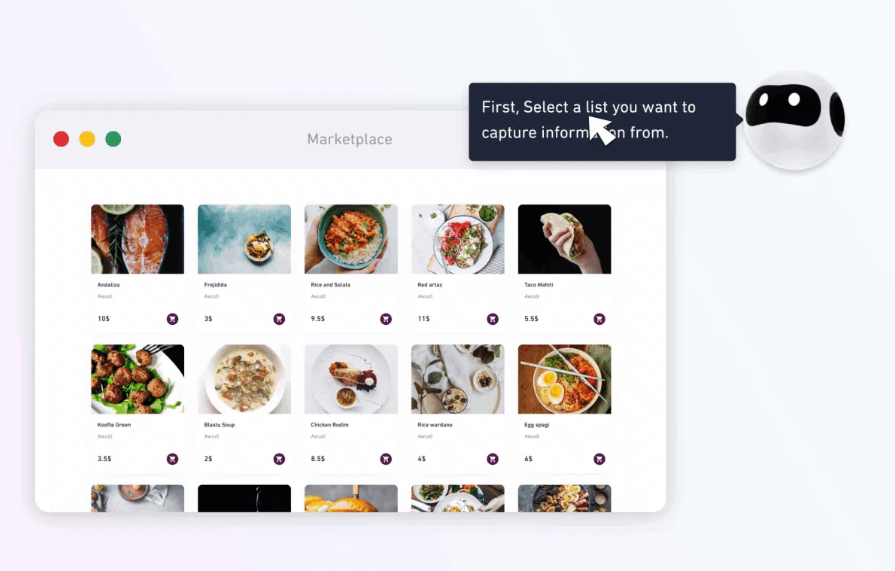 That means that you can simply turn it on and relax while it's doing its job. You don't need to worry about any changes on the website, as Browse AI can simply adapt to any of them without making any errors. It doesn't matter if you have a WordPress website or use any other website hosting platform. This tool will perform admirably on all of them.
It operates by simulating user actions, which helps when it comes to overall website reach on search engines. Browse AI can be integrated with Zapier and Google Sheet so that you can have all of the data in one place and easily navigate. You will be able to find the data you need fast.
You may configure any robot to check the extracted data over time for changes, giving you access to real-time data that automatically updates. By modifying the input parameters for each monitor, you may use the same robot to keep track of hundreds of pages on a website with identical layouts. This is a great feature that can drastically change the whole data exporting process. Whenever your robot notices a change, you can also configure email alerts to make sure nothing gets missed.
A collection of objects and links to their detail pages can easily be obtained. It allows you to program one robot to extract all the links and another to extract the links' information. Additionally, you can bulk perform up to 1,000 activities at once, making it easy for you to scrape all of those pages. With Browse AI, you can convert any website into an API and carry out operations either immediately or at a later time.
It is simple to automate almost any coding feature on Browse AI thanks to the REST API and webhook connections. The only exception is training your robot. The gathered data can be imported into countless other programs and CRMs when a task is complete.
There are three plans you can choose from, They are Single, Double, and Multiple. All of the plans are one-time-purchase which means that once you purchase them you don't need to pay for anything else anymore. With all of these plans, you will get lifetime access to this tool. If any new plan updates happen, you will also be able to use them. It allows you to stack up to eight codes. It allows you to apply credits to premium sites. Browse AI will perform 1-hour checks.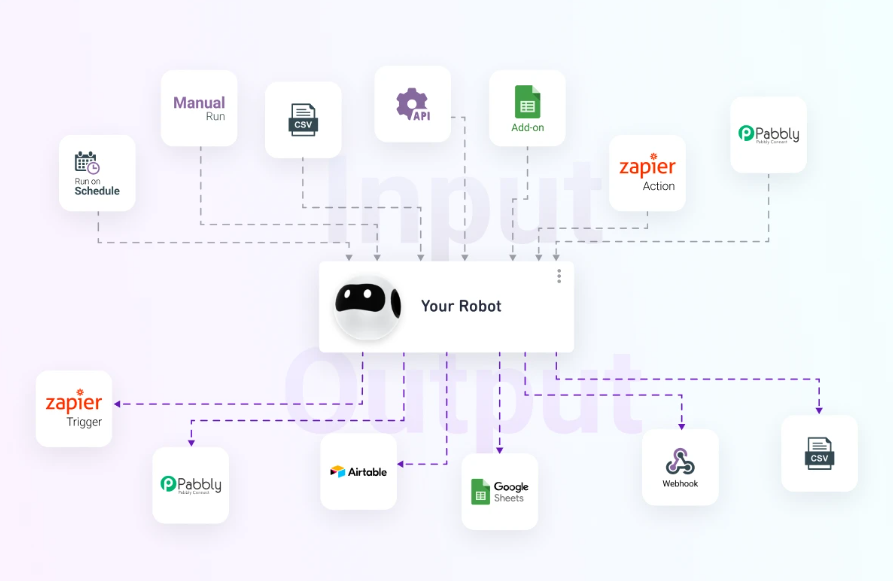 In order to transfer data between two programs with different versions, or to back up essential data, exporting might be performed. Everyone in a corporation gains more knowledge and skills as a result of exporting. It can change its practitioners to conduct business in a market outside of their own country. It makes businesses stronger in any markets they compete in and results in improvements to products and services.
With Browse AI, you can easily scrape your website in just a few minutes.